Smart&Sexy Day and Women's History Month

---
"Women now are very vocal about inclusivity and diversity and what a beautiful woman looks like.
It's all about our voice, when we speak up, we change the world.
Here's to a year of speaking up, and making every woman feel empowered, heard, confident and beautiful."
- Ariela Esquenazi
CEO of Smart&Sexy
We're all about STRONG WOMEN 💪🏻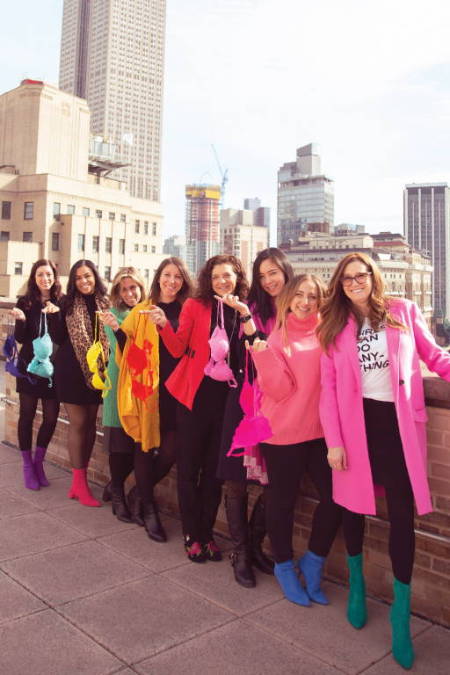 Since 2012, we have teamed up with ACDN to host events across the country during Women's History Month — to help women gain the confidence and skills they need for employment. ACDN is a network of grassroots organizations that serves women who seek to join or re-enter the workforce and they believe anyone who wants a job, should have the means to do so. Smart&Sexy Day is held annually on March 13th to help amplify that. Smart&Sexy Day is so dear to our hearts as we get to help empower and uplift all women of all backgrounds. It is the very foundation of Smart&Sexy.
Smart&Sexy Day & Month events are about helping to prepare women to secure employment and enhance the quality of their lives. The activities include workforce readiness and professional development classes. Women who attend Smart&Sexy Day events receive workforce development during the pandemic/other professional development topics, virtual interviewing tips, financial literacy, support in breakout rooms, networking, and virtual bra tips. This year will be a tad different and ACDN will host a virtual kickoff celebration on March 10, 2021.
With every bra we're helping to create an army of strong, confident and financially independent women.
We hope you'll join us in celebrating women's and their achievements this month and every month. Raise awareness against bias in the workplace. Take action for equality. Lift and support women around you, because when women support each other, incredible things happen.
This year's events will be virtual:
Date & Time
Start: Wed, Mar 10th 2021 at 12:00 PM EST
Ends: Wed, Mar 10th 2021 at 3:00 PM EST
The event is free!
TELL US
How will you help work towards a gender equal world?