Smart&Sexy Day & International Women's Day


---
"Women now are very vocal about inclusivity and diversity and what a beautiful woman looks like.
It's all about our voice, when we speak up, we change the world.
Here's to a year of speaking up, and making every woman feel empowered, heard, confident and beautiful."
- Ariela Esquenazi
CEO of Smart&Sexy
We're all about STRONG WOMEN 💪🏻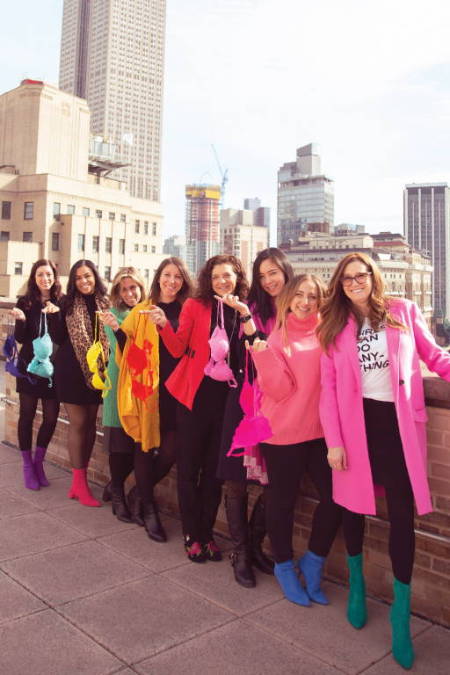 Every year, we team up with the Alliance of Career Development Nonprofits ACDN to host events around the country to celebrate Women's Month with Smart&Sexy Day Events. ACDN is a network of grassroots organizations that serves women who seek to join or re-enter the workforce and they believe anyone who wants a job, should have the means to do so. Smart&Sexy Day is so dear to our hearts as we get to help empower and uplift all women of all backgrounds.
With every bra we're helping to create an army of strong, confident and financially independent women.
We hope you'll join us in celebrating women's and their achievements this month and every month. Raise awareness against bias in the workplace. Take action for equality. Lift and support women around you, because when women support each other, incredible things happen.
This year's events
will be taking place at the following locations:
Desert Best Friend's Closet (Palm Desert, CA) - March 10
Jackets for Jobs (Detroit, MI) - March 12
Suited for Change (Washington, D.C.) - March 14
Transforming Lives & Restoring Hope, Inc. (Roanoke Rapids, NC) - March 14
Bottomless Closet (New York, NY) - March 18
Suited for Success (Oklahoma City, OK) - March 19
Tailored for Success, Inc. (Melrose, MA) - March 21
Career Wardrobe (Lansdowne, PA) - March 25
Career Wardrobe (Philadelphia, PA) - March 27
Ladies of Valor Empowerment L.O.V.E. (Miami, FL) - March 28
Bloom Marin (San Rafael, CA) - March 30
TELL US
How will you help work towards a gender equal world?