5 Holiday Shopping Hacks Every Woman Should Know
How to Win Holiday Shopping This Year
Due to COVID-19 and social distancing, many shoppers have turned to online shopping. The thousands of shoppers who typically flock to malls and department stores on Black Friday and Cyber Monday will now be logging into their computers & phones and delivery services are going to feel the effect of this influx.
See our tips below to make sure you get the best deals & get them on time!
Join your favorite stores' newsletters list
Make sure you're subscribed to your favorite brands. Newsletters often open their doors to subscribers first, have exclusive members-only sales, and they also let you know about the newest collection drops. Your inbox may become a crowded place this November, so make sure you add your favorite brands to your contact list so they don't get lost in spam.
Create an account
Creating an account just makes everything go so smoothly once the holiday sales hit. When you create an account, you can check out faster, keep track of your loyalty points and watch them add up, and see past orders in case your forgot the name of your favorite style or size! Check out even faster when you sign into your PayPal account and check out seamlessly within seconds!
Rack up loyalty points before the sales! 
If you shop at any of your TDF stores and are NOT a part of their rewards program, you're leaving free money behind!!! Sign up ASAP so you can start earning points every time you shop. In most cases, you even get bonus points on your birthday!  
Not part of our SAS Club Rewards Loyalty Program yet? Click here to sign up, get 250 points just for joining. There are now 7 ways to earn points, check to see how you can maximize your points to shop for MORE with spending less $$$.
Shop EARLY & Factor in Shipping
This holiday season is going to be unlike any holiday season we've experienced, so it's in your best interest to shop early. Don't wait for Black Friday or Cyber Monday to start tackling the best deals. Leaving everything on the table until the last minute leaves you very little time to enjoy the holiday season. Shopping early guarantees you add items to your cart that aren't sold out yet and you can avoid any logistical nightmares, (which can drive up your shipping costs too). So, go ahead and treat yourself to something beautiful and supportive. It has been a challenging year for many, and we all deserve a little pick-me-up.
Always, always, always look for opportunities to qualify for free shipping on online purchases. If you don't have to pay for shipping, simply don't. Many retailers promise free shipping on an order over a certain threshold (ours is usually over $40). Some retailers even give their mailing newsletters list exclusive free shipping discounts (wink wink).
Due to COVID-19, there are stricter precautions in place to keep you and the products safe, therefore shop early to make sure you avoid any shipping delays.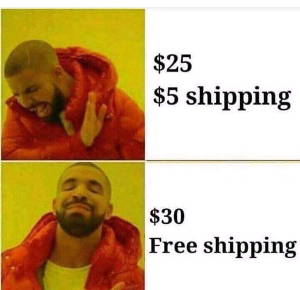 Know the sizes you need beforehand
Before you go shopping online, make sure to know your measurements. You'll want to know what your bust, waist, hips, and even inseams measure like in order shop. Even better, some stores should give you the option to filter by size, making your shopping experience even quicker and more efficient. Don't waste your time figuring out your size, be ahead of the game and know your fit. Check out our fit guide here.
What are you most excited to buy this holiday season?