---
Landed: Spring 2020
Stretch Satin Collection

---
"When you see satin used in lingerie, it's usually in a mauve or neutral tone, I wanted to step out of this and go bolder"
-Carol Tsang, Smart&Sexy Designer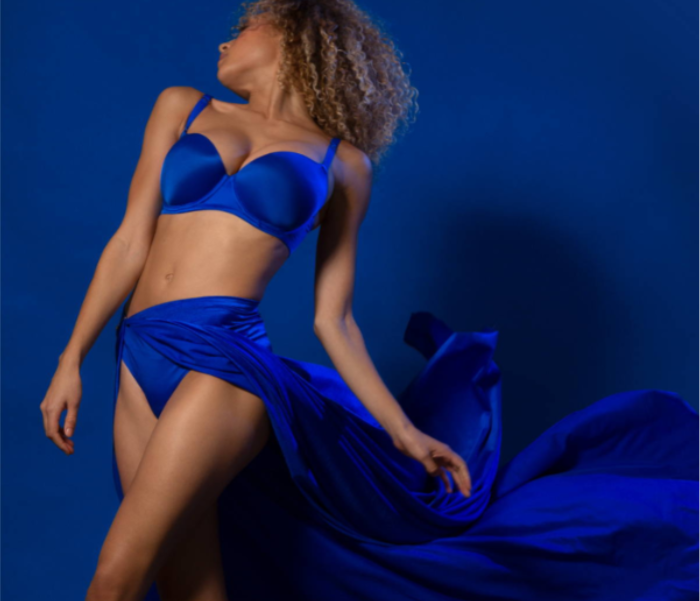 Smooth Panties A fabric once synonymous with luxury is now more affordable and wearable than ever. The Smart & Sexy Stretch Satin Collection brings a relaxed elegance to your everyday bra and panty rotation.
With many rounds of sourcing the perfect fabric, our team landed on a satin with a buttery-soft feel, the perfect about of stretch and a high-gloss shine. The pieces move with you, while staying invisible and smooth underneath all your clothing. We wanted to the focus of the collection on this luxurious fabric, so we kept the design elements modern and simple.
We've refreshed your everyday favorites like the Add 2 Sizes Push-Up Bra, Perfect T-Shirt and Push-Up Bras and have introduced new styles like our easy to wear Racerback bralettes and three different panty styles. "The loungewear bralette is great for spring to lounge around at home or as outerwear. I also love the smooth panty styles that are fused with bonding technology to give you the invisible panty line," says Carol.
When it came to the color palette, we knew we needed something fresh, "When you see satin used in lingerie, it's usually in a mauve or neutral tone, I wanted to step out of this and go bolder," says Carol, Smart&Sexy Designer. Enter the pantone color of the year "Cobalt Blue." This deeply rich hue catches the light of this high shine fabric making it feel light and bright. Being a spring collection, we knew we wanted a fresh and airy element. Light Orchid glistens a different combination of fuchsia, purple and pink and looks unique from every angle.  

What do you want to see next from Smart&Sexy?
Tell us in the comments below!